Exploring the Old Testament and its World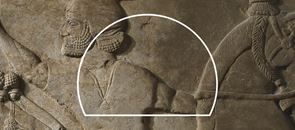 Join us Saturday 22 June 2019, for a day of teaching from Tyndale House researchers, investigating the languages and historical context of the Old Testament, and its journey from the ancient to the modern world.
The Tyndale House Old Testament Conference is open to anyone with an interest in the Bible, no academic experience or qualifications are necessary.
Tickets for the conference are £15 (price includes tea and coffee at breaks, and a sandwich lunch).
Buy four tickets and receive a fifth at no cost — please contact us at conferences@tyndalehouse.com to book your group and claim your free ticket.
Registration for the conference is now closed as we have reached capacity.
Programme
10:00–10:15 Arrival and registration
10:15–10:30 Welcome
10:30–11:15 The Siege of Jerusalem: watching a Biblical event through the eyes of Israel's enemies
Dr Caleb Howard
In 701 BC Sennacherib, king of Assyria, laid siege to Jerusalem in a significant standoff that was recorded in both biblical and Assyrian texts. The survival of some of these Assyrian sources provides a fascinating comparison with records of the event that appear in the Bible. This session looks at literary and historiographic features of the writings and asks if a consistent story emerges.
11:15–11:45 Coffee
11:45–12:30 A living language: tracking Old Testament Hebrew through time and space
Dr Elizabeth Robar
Just as the English we speak today is much changed from the Old English of Beowulf, so biblical Hebrew changed over the hundreds of years between the first book of the Old Testament and the last. This session examines these layers of language and how they point to the historical depth of the Old Testament documents.
12:30–13:30 Lunch
13:30–14:15 Letter by letter: how the scribes preserved the text of the Old Testament
Dr Kim Phillips
"Not the smallest letter, not the least stroke of a pen will by any means disappear from the Law..." This session demonstrates that Jewish scribes preserved the Old Testament text, letter by letter, with extraordinary accuracy from well before the time of Jesus to the end of the Middle Ages, and explores some of the means by which they achieved this astonishing feat.
14:15–14:45 Coffee
14:45–15:30 Moral depth: a modern reader's guide to Old Testament narratives
Dr Peter J Williams
How are we to understand the actions reported in Old Testament narratives? The texts themselves have little explicit guidance, but rich allusions to other parts of Scripture help to reveal their moral depth. This session will look at profound lessons for modern readers to be found in passages from Joshua to 2 Kings.
15:30–16:15 Questions for the academic panel
16:15 Close
16:45–18:15 Optional Guided University Walk with Christian Heritage
---
Getting here
The conference is held in the centre of Cambridge at Christ Church Cambridge.
Christ Church
Christchurch Street
Cambridge
CB1 1HT
Christ Church is midway between
the Elizabeth Way and Jesus Lane roundabouts
By train
Christ Church is a 26-minute walk or a 10-minute taxi from Cambridge Station via Mill Road.
The Citi 3 bus to Fen Ditton leaves from outside the station, every 10 minutes. The bus takes 20 minutes, from the station to Napier Street, which is one-minute walk from Christ Church.
By car
Parking is available at the Park and Ride on Madingley Road. Parking is free for up to 18 hours, and the bus ticket is £3 return. The bus stop is by Jesus College and is a five-minute walk from Christ Church. The bus takes around 18 minutes and leaves every ten minutes.
A limited number of spaces are available for those requiring disabled access. Please contact the conference team to apply for a space: conferences@tyndalehouse.com.