Tyndale Fellowship Membership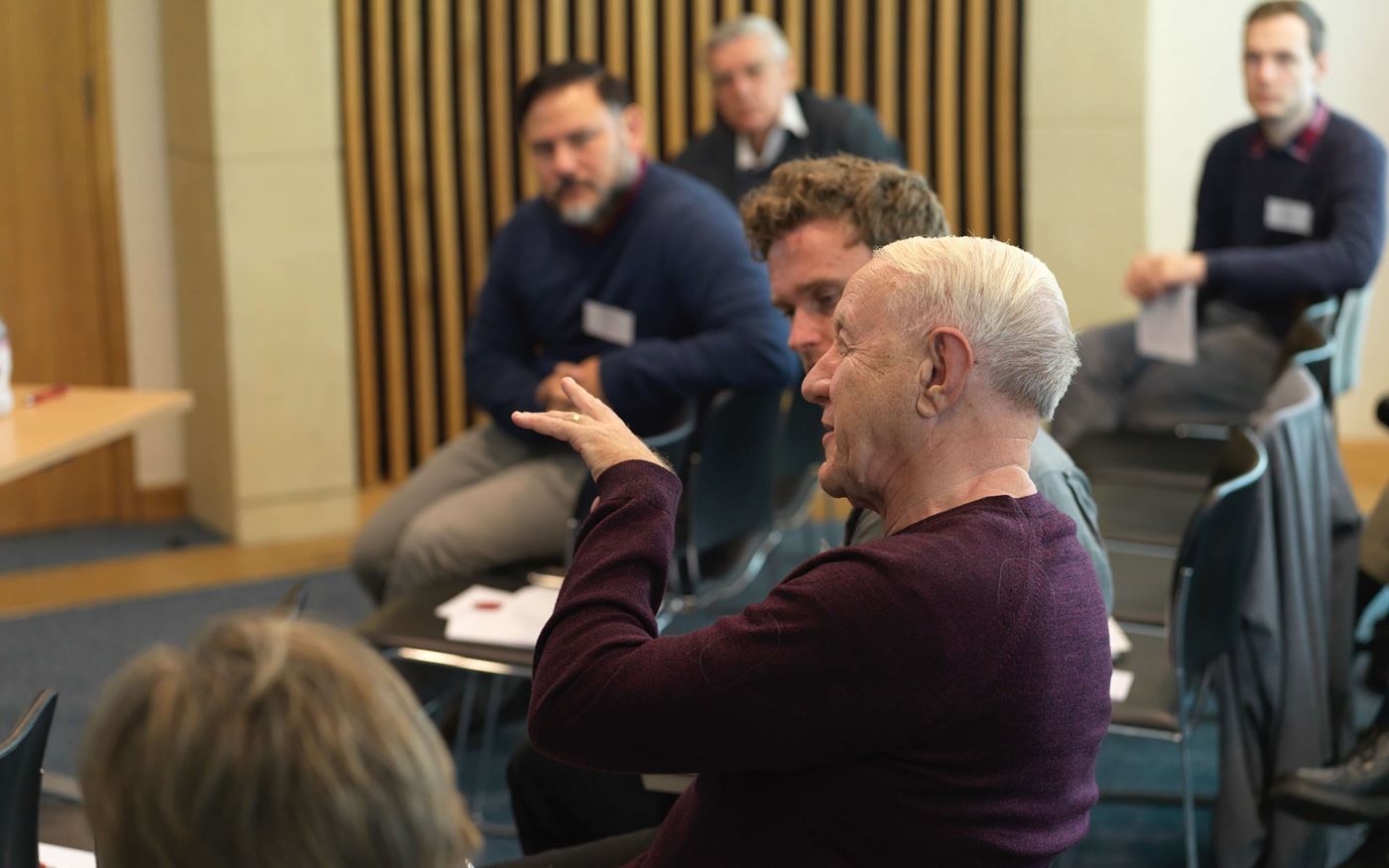 Tyndale Fellowship members include evangelical scholars from all over the world. Scholars involved in biblical research or university-level teaching are invited to apply for membership.
Apply to join the Tyndale Fellowship
If you are already a member and would like to renew your membership, please find further details on the bottom of this page.
All those accepted into membership will receive the benefit of:
Engaging with the best of evangelical scholarship
Meet other researchers from around the world
Take part in Study Group activities
Receive a discount to the annual conference which brings together all Study Groups and host lectures on the latest scholarly developments and discussion
Additional benefits for the 2022/23 Membership year (1 May - 30 April):
Tyndale House Library Access
Members are entitled to either:
free use of a hot-desk for a maximum of 10 non-consecutive days per membership year

or
a 20% discount off an en-suite single room and desk between the months of September to March (inclusive). Cleaning and linens included
All bookings are subject to availability. Please use the booking system.
Tyndale Bulletin
Membership includes a subscription to the Tyndale Bulletin's annually printed issue.
Membership benefits are reviewed annually.
Those applying for membership:
Should be committed Christians who are in agreement with the Aims and Doctrinal Basis of the Fellowship

Should normally be graduates in theology, biblical studies or a related subject, and should be engaged either in biblical/theological research and/or in teaching these subjects at a university, theological college or other institution of higher education. Others whom the committee may judge to have a scholarly contribution to make may be admitted as members

May be of any nationality

Should include references by both an academic supervisor as well as the minister or other leader of the church which the applicant attends

 
Membership is by approval of the Tyndale Fellowship Committee. We aim to respond to any memberships applications within two weeks. After the committee has considered your application, the secretary will write to you. If your membership has been accepted, you will be invited to complete your membership by paying the annual membership fee.
An annual membership fee is payable in June each year. The membership fee of the fellowship is currently set at £40 per year; this is reduced to £33 for those who pay annually by standing order through a UK bank. If you would like to pay by standing order then please complete the mandate provided with the application form; other types of payment will be taken after a membership decision has been made.
Please consider making a voluntary donations towards the work of the fellowship and enable us to develop our activities, especially by helping PhD students participate in our Study Groups.
If you have any questions with regards to becoming a Tyndale Fellowship Member, please contact development.officer@tyndalehouse.com.
Chair of Tyndale Fellowship, Revd Dr David Firth
Secretary of Tyndale Fellowship, Paul Woodbridge
Already a Member of the Tyndale Fellowship? Remember to renew your membership
As a member of Tyndale Fellowship you have previously signed up to our Doctrinal Basis. If you are still in agreement with this please continue to our payment page by clicking on the button below to renew your membership.
If you have concerns or queries about the Doctrinal Basis, or no longer feel that you are in agreement with it, please contact us at development.officer@tyndalehouse.com before making a payment.
Online payments may be made through PayPal — please select "Subscription/Tyndale Fellowship membership" from the drop-down menu.
Cheques can be made payable to Tyndale Fellowship (in pounds sterling only). Please forward them to:
Tyndale Fellowship Administrator, Tyndale House, 36 Selwyn Gardens, Cambridge CB3 9BA, United Kingdom