International Scholars Programme
Recruiting and resourcing scholars for the global Church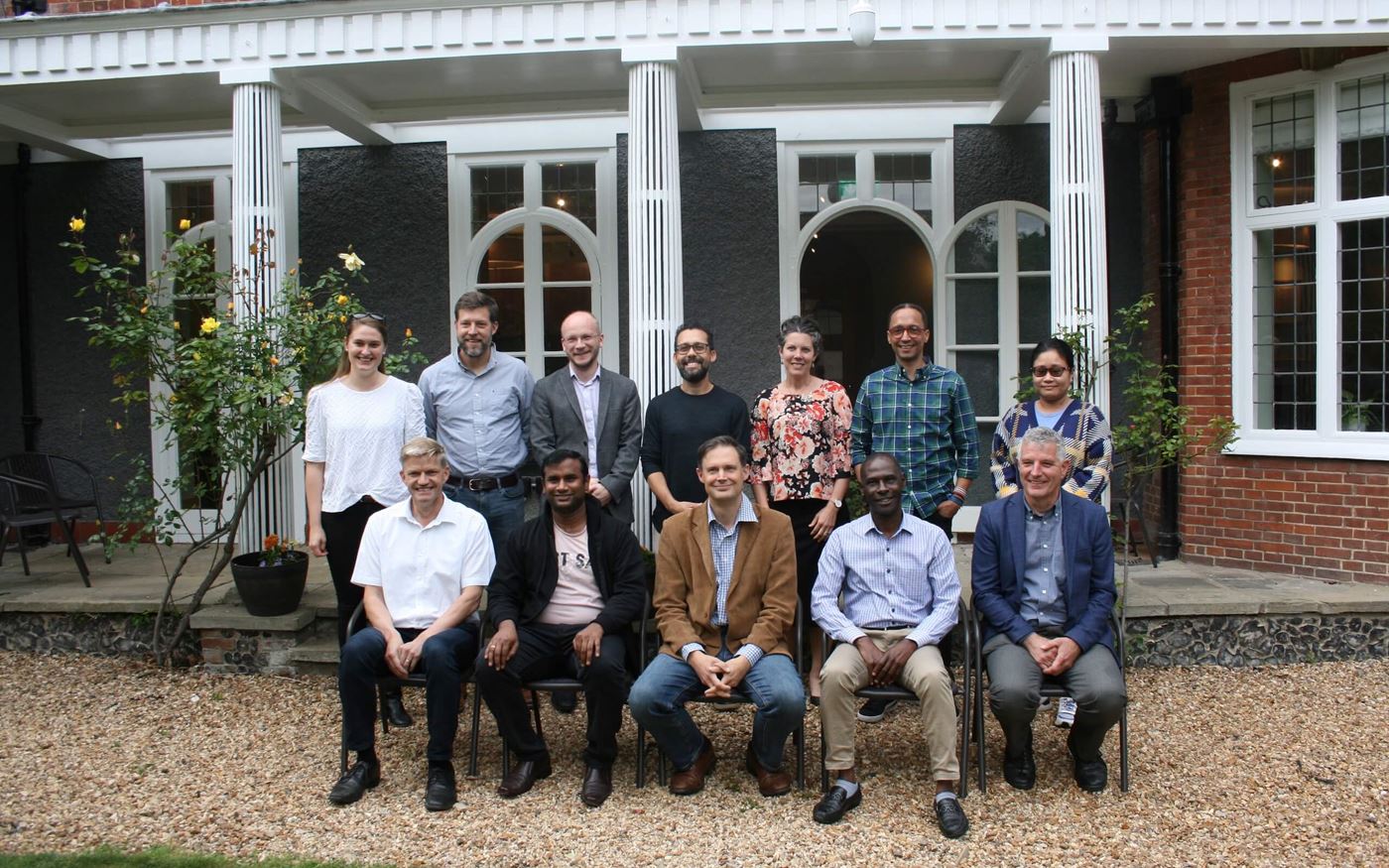 Rigorous evangelical biblical scholarship is key to the spiritual growth of the world Church.
In recent years, we have seen God grow the number of believers across the world, but the global Church is alarmingly under-resourced with godly Bible experts. Some of the most significant language groups in the world have few or no evangelical Bible scholars trained to PhD level.
This means it is almost impossible for people who speak these languages to access high-quality Bible resources that are written specifically for their culture.
Tyndale House identifies and trains scholars from across the globe to teach at a high level and resource their home contexts.
Learn more about the International Scholarship Programme and meet some of our scholars below.
Diego dy Carlos Araújo, a pastor from Brazil, spent 3 years at Tyndale House completing his PhD. He has now returned to his home country with a vision to train Bible teachers. This vision has led to a partnership with his seminary, SETECEB (Brazilian Evangelical Christian Theological Seminary).
Between 2014 and 2018, a group of Cuban pastors made annual two-month visits to Tyndale House. During this time they learned New Testament Greek and biblical Hebrew. They have now formed a cross-denominational institute for biblical languages and are working with seminaries to train pastors.
Johnson Rajendran made twice as much progress on his PhD as he would have working from home. Johnson is the Vice-Principal of Hindustan Bible Institute and College and has a vision to train 100 biblical scholars across India so that all pastors and teachers have a foundation of deep appreciation for Scripture.
Now is the time to give
The International Scholars Programme has previously been funded by a legacy donation, which generously supported the programme for over twenty years. However, we now need to seek new funds to continue the work. We are looking for new partners to continue with us in our recruiting and resourcing of evangelical Bible scholars for the global Church.
Rigorous evangelical biblical scholarship is key to the spiritual growth of the world Church
Currently, Tyndale House has a significant opportunity to invite 30 international scholars from countries including the Dominican Republic, Madagascar, Brazil, Romania and Greece, to carry out research with us.
Will you partner with us to support international biblical scholarship?
Give to the International Scholarship Programme today