The Tyndale Bulletin
The Tyndale Bulletin is a peer-reviewed academic journal for biblical scholarship and related disciplines.
Latest issue: 71.2 2020
Editor: Dr Caleb Howard
Abstracts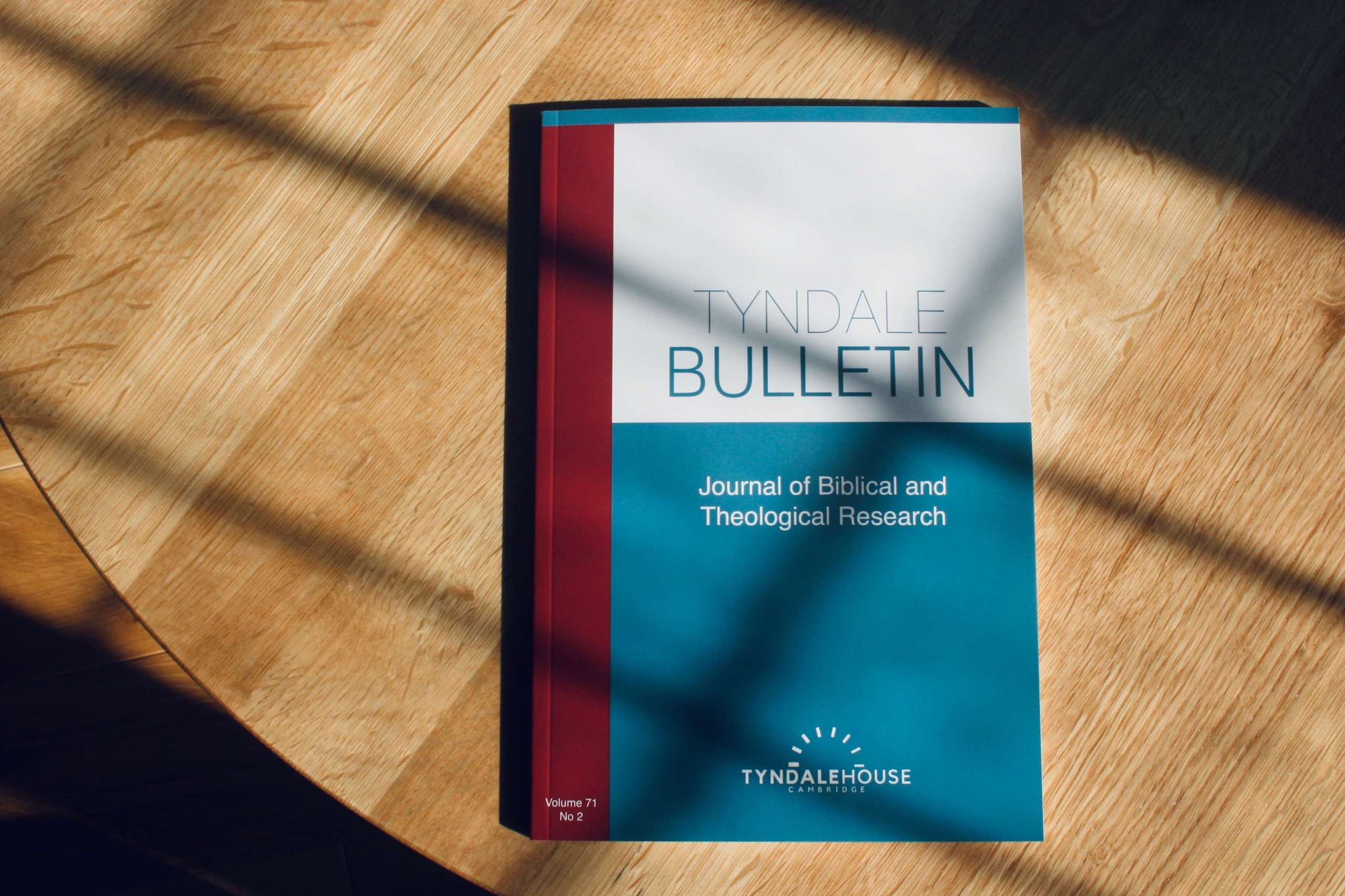 Browse the archive by Date
Browse the archive by Name
Subscribe
To purchase a subscription to the journal, contact us at development.officer@tyndalehouse.com
UK Institutional rate £ 30.00
UK Individual or Agency Discounted rate £ 24.00
Overseas Institutional rate £ 35.00
Overseas Individual & Agency Discounted rate £ 28.00
All prices include postage.
Purchase an issue
Recent issues can be purchased at £10.85 each for UK addresses and £14.90 for overseas delivery.
To order an issue contact us at development.officer@tyndalehouse.com