Living texts
Article
8th December 2021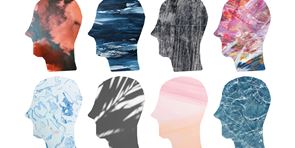 Dr Elizabeth Shively's career took a somewhat unexpected change in direction when she encountered the beauty of biblical languages. She began her studies in music, but it was a summer Greek course that set her off on a different path. "I became a biblical scholar because I discovered biblical languages," she says.
An American by birth, but living in Scotland for the past ten years, she has found both disciplines, languages and music, require continual practice that eventually pays off. "Once you learn  the language, you have this new world of thinking. You're able to read Scripture in a way you haven't been able to read  before. With music it's something similar. You learn the art of your instrument, going through the rote exercises, scales and memorising the pieces. But once you have it down, there's this creative freedom that you have in enjoying the craft and being able to think imaginatively along with the composer." Neither skill comes naturally. "This was something that I discovered going to seminary, which I had taken for granted growing up as a Christian. The Bible didn't just drop out of the sky. The Bible that we hold in our hands, and that we hear preached to us every Sunday and that we read in our devotionals is the product of sheer hard work in the writing and the transmission of it and the way it was preserved. The beauty of the Bible is that it is clear and open for understanding to those who take it up and read it, but it also has a depth that opens up for those who put in the sheer hard work." 
The mystery of Mark's Gospel 
Shively's interest in the Gospel of Mark grew out of its mystery. "It was intriguing. It's short, so it almost felt like I could get my hands around it, but at the same time I couldn't because there's something mysterious about it. I felt like it beckoned me to try to figure out its mysteriousness. Out of all the Gospels I felt like I should understand it, but it left me with the most questions." In her research she found herself increasingly drawn to thinking about how the text offers a worldview. "I found myself asking, 'how do biblical narratives function to suggest alternative ways of thinking about the world? How do they offer an alternative to what other people say that reality means or how we should be living or thinking in the first century and today?'" 
"If, for example, the Roman world says that you should lord power over others, then Jesus says, 'no, the one who wants to be first should be last and you should be a servant'. But Mark not only gives this way of thinking in this one statement. He also works out this new way of thinking about the world throughout the entire narrative." 
It was this interest in how Mark's narrative shapes ways of thinking about the world that led Shively to cognitive theory as a way of approaching the text. "Cognitive linguistics helped me describe the mental processing that human beings do when we read. The cognitive disciplines provide tools that help me to ask the right questions about how and why people write, and how and why people use and read texts." 
Real writers and real readers
Cognitive linguistics is a fairly new field of academia. It emerged in the 1970s, bringing together the study of the mind and of language in a movement which opposed the view of language as biological, or as Shively describes  it, "hard-wired into us". Instead "cognitive linguists insist that language emerges from the various contexts of its use."
Shively explains, "We use language, build the elements of stories, and make sense of what we read out of what we know and experience in our environment. There are lots of branches of cognitive linguistics like the use of grammar, semantics and metaphor theory, but central to all of them is the idea that language is tied to meaning. 
"A cognitive approach helps us to think about how real writers communicate with real readers through a text. There's a mental processing in both writers and the readers that a literary approach alone, a grammatical approach alone, and historical approach alone, can't get at. A cognitive approach doesn't supplant or replace any of those ways of looking at texts but comes alongside those other approaches to help us to understand just what's going on in the reading and writing process."
Cognitive linguistics, and the academic sounding phrasing that comes with it can seem like something that exists just for the sake of scholarly hypothesising, something nice for the academics but with no real relevance to the ordinary Christian in the pew. Shively pushes back against this. For her, this way of reading is all about getting closer to the real writers and real readers of the texts she's researching. "It's about seeing both the writers and readers as human beings whose various ways of seeing the world and ways of thinking about things influence how they (and we) perceive elements of the text." Reading the Bible with this view of the text, Shively says, helps us to "see the text not just an object to be analysed or dissected, but as a communicative act, between an author and readers, and between God and this author and readers." 
How narratives shape identity 
It was this interest in the communicative act between writers and readers that led Shively into thinking about how texts shape identity. "It's been one thing building on the next, from looking at the Gospels, then an interest in literary theory to help me to understand how the Gospels work, then building on that with cognitive linguistics, and then building on that with looking at identity and thinking about how narratives work and how we as readers, or as hearers, are following cues from an author and how we bring our own situation and experiences to bear on the text." 
Shively describes Mark's Gospel as a "resource for metacognition, or for thinking about thinking". She says: "Narrative can provide an opportunity for thinking about thinking in ways that work differently from propositions. It gives you a way of thinking about the world."
This year, Shively contributed to a book on Isaiah's Servants in Early Judaism and Christianity (Mohr Siebeck, 2021). Her chapter, "The Servant(s) in the Gospel of Mark and the Textual Formation of Early Christian Identity," looks at how Mark uses Isaiah chapters 40-66 and the suffering servant (and servants) as a pattern for followers of Jesus. He constructs this pattern through storytelling and the use of Scripture, and in doing so lays out for his readers a way of seeing the world. 
Describing the research behind the book chapter, Shively says "Mark tells a story that is interlaced with Scripture. He communicates who Jesus is and who his disciples are, by weaving Scripture progressively through the narrative. He introduces, for instance, Jesus as Messiah at the very beginning. And as you read that, you have a certain kind of mental picture of what the 'Messiah' is. That picture is informed by things you've read, by the Gospels, maybe the Old Testament." 
Shively explains this is true both for the first hearers of the Gospel, and for readers now. "Early readers would have an idea in their mind about what the 'Messiah' is. Roman readers would have an idea in their head, probably a mix of Roman ideas and the Old Testament. This is the extra-textual information that we have stored in our minds from our context. 
"Mark adds textual cues to define what he means when he's talking about the Messiah. Using Scripture and narrative, he develops the identity of Jesus. He develops the identity of Jesus on the pattern of the servant in Isaiah chapters 42-53 and then develops the identity of the disciples, on this same pattern, using themes and images from Isaiah chapters 54-66. 
"In Mark's Gospel the servant becomes a key figure and resource for individuals and communities to make sense of their experience of suffering in the world, and to shape their expectations in the contexts they find themselves in. I think Mark is restructuring the thoughts and practices of those to whom he is writing, by showing how Jesus fits and fulfils the pattern of the servant and encouraging those who would follow Jesus to also take up this servant identity after Jesus's death, while they await his return. In doing this Mark is doing what his predecessors did in Isaiah, Psalms, Daniel and other Jewish traditions. He's picking up and applying Scripture through narrative to shape a community in a new situation." 
Reading Mark today 
Shively encourages us to be aware of the social cues given to us in the text, and to recognise that we read it, as twenty-first century readers, in a different situation to the original hearers. "We're receiving the same message, the truth is the same, but we need to acknowledge the context in which we're reading will be different. 
"I think one way that cognitive theories help us is to recognise that we have cultural frames formed by things we've read and experienced and knowledge that we've accumulated. It helps us to recognise that these influence the way that we approach a text. We naturally fill in the gaps when something doesn't make sense to us. So if we read about a Syrophoenician woman in Mark 7 and we don't quite understand why Jesus is calling her a dog, we might fill in some gaps, but we might fill them in wrongly because of our cultural framework."
Crucially, we need to pay attention to the way the four Gospels function as narratives or stories. "I don't think it's a mistake that most of what we have in the Bible is narrative. Narratives build symbolic worlds, ways of perceiving or interpreting the world around us. The Gospels build a world that challenges the one on offer elsewhere. It can be tempting to reduce the story or the narrative to a proposition. It's a challenge for devotional reading, and for preaching, where I think we're tempted to try to extract that proposition or big theological point from the narrative rather than letting the story expand in our minds. There's a reason it's a narrative, not a list of bullet points.
"Narratives make propositions concrete. Propositions are abstract. And if we take the story and turn it back into a proposition, we've turned it back into something abstract. Paul says in 1 Corinthians 15, Christ died and was buried and rose and appeared to people. That's an emerging story, but it's pretty abstract. It's a series of propositions. But Mark makes that concrete with a story with a beginning, a middle and an end. With people who cry, who become angry, who hope and who hurt. You have a concreteness in the story." 
Shively's research puts the insights of cognitive linguistics to work where it matters. It shines a light on the human aspect of biblical narratives like Mark's Gospel, to help us to see better how we as readers are meeting real writers through the text: writers who invite us into their ways of thinking, seeing the world and living out the gospel.