Stories that require a response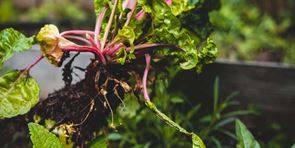 Jesus' parables continue to fascinate, challenge and exasperate their readers. How are we to make sense of them?
Should human parents be as forgiving as the father of the prodigal son (Luke 15:11-32)? Does imitating the Good Samaritan mean stopping to help every stranded motorist (Luke 10:25-37)? Weren't the servants who invested their master's money taking a huge risk in a market used to delivering crippling losses (Matthew 25:14-30)? Just what are we meant to do with these remarkable stories? At least five principles can guide our endeavours.
1. Expect a parable to teach us something about God's already-but-not-yet kingdom.
While there may be applications for parenting, humanitarian aid or Christian economics, these are not the primary topics Jesus addresses. Instead, he is illustrating dimensions of the present and future reign of God, swirling around the arrival of Jesus, his promised liberator. Only about half of all of Jesus' short stories explicitly mention the kingdom, but the similarities in structure and imagery show that all of them teach us something about God's royal power, interrupting human history in new ways, in the life and ministry of Jesus. God can produce a bigger harvest of disciples than we ever dreamed possible (Mark 4:3-9). When his purposes appear to be thwarted, he turns to a new audience, who respond more positively (Mark 12:1-12). God's kingdom is so valuable that it is worth sacrificing whatever it takes to be a part of it (Matthew 13:44-46). We can enter it today, but we will experience its fullness only in the life to come. 
2. Expect a parable to have a unifying theme in the midst of all its detail. 
For the most part, individual details are not to be allegorised. Why does the father of both the younger and older brothers celebrate the prodigal's return with a fattened calf, a new robe for the boy, a ring for his hand and sandals for his feet (Luke 15:22-23)? There is no hidden symbolism in each of these details; this is what people did back then to throw a lavish welcome-home party (v. 24). Despite his protests (vv. 29-30), the older brother always had access to such luxuries (v. 31). The unifying theme of the parable involves God's extravagant love available to all people. The parable of the two sons (Matthew 21:28-32) reads like an abbreviated version of the parable of the prodigal son, with a son who says he will not work in his father's vineyard and another who says he will. In fact, however their behaviour turns out to be the reverse of what they first maintained. To borrow the words of a colleague years ago, 'Performance takes priority over promise' (Elodie Ballantine Emig, in private conversation). Finding four separate lessons in the commands to 'go' and to 'work,' and the modifying expressions 'today' and 'in my vineyard' (v. 28) will leave us tangled in the details. We need to zoom out to see the bigger picture. 
3. Expect a parable's theme to be fleshed out through the actions of its main characters or elements.
We are called to imitate the compassion of the Samaritan (Luke 10:37). But why does Jesus even include the episode of the priest and Levite passing by without helping (vv. 31-32)? Apparently, not even religious duty or service allows us to ignore the person in desperate need. Still, an ordinary Israelite as hero could have made that contrast clear. There must be a third lesson to learn from the choice of the Samaritan for the hero—the despised descendant of unlawful Jew-Gentile intermarriages centuries earlier. When we recall the lawyer's question that prompted Jesus' story ('who is my neighbour?' v. 29), we recognise a third focal point of the parable: even my hated enemy can prove to be my neighbour. 
Sometimes the parable's lessons appear in sequence at the end of the story. Jesus explains the puzzling account of the unjust steward (Luke 16:1-7), with three principles related to the three main characters or groups of characters. Like the master, God will praise shrewd servants (v. 8a). Like the steward, and just as unbelievers often are with their own resources, we ought to be particularly wise with the possessions with which God has entrusted us (v. 8b). Like the debtors' reception, the friends we make with wise kingdom investments who go to heaven before us will welcome us into eternity when we arrive (v. 9). To this extent, one can speak of the parables as allegories, or at least analogies, where main characters stand for their spiritual counterparts. 
4. Expect the details of a parable to be largely realistic but with at least one surprise.
The parable of workers in the vineyard mirrors the hiring practices of farmers eager to harvest a bumper crop before end-of-season rains wash it away (Matthew 20:1-16). Yet none of them would have paid all workers equally for unequal amounts of work. The surprise in this parable serves to illustrate the point Jesus is trying to communicate: God treats his people so generously that he makes unequals equal. Likewise, in the parable of the weeds, we're startled when a farmer's enemy sows weeds among his wheat (Matthew 13:24-30). This is the ancient equivalent of bioterrorism—heard of, but exceedingly rare. This surprising attack, and the farmer's surprising response, remind us that the parable is not about farming methods, but about how God does not want his people to try prematurely to root out evil from his world, especially in light of the botched job they inevitably do. A mustard seed growing into a plant large enough for birds to perch in it was similarly not unknown, but so surprising as to be an excellent illustration of the astonishing growth of the kingdom, especially looking back on it from the vantage point of Judgment Day (Mark 4:30-32).
5. Expect a "how much more" kind of logic.
 In recent years, some interpreters have particularly baulked at the idea that Jesus could have likened God to a harsh judge (Luke 18:1-8) or a king who sends his servants to burn the city that refused the invitations to his son's wedding (Matthew 22:1-14). What these writers forget is that Jesus never uses a character in his parables to depict every facet of God, nor does every detail about those characters mirror a divine equivalent. Rather, his point is that if even with very fallible human leaders, certain patterns of behaviour can be observed, how much more will it not be the same with Yahweh? If even a harsh judge can be badgered into granting justice, God will even more eagerly do so. If even a murderous king seeks replacement guests for his banquet, how much more will God not let his dining hall remain empty? Or, as Jesus explicitly declares in Luke 11:13, 'if you then, who are evil, know how to give good gifts to your children, how much more will your Father in heaven give the Holy Spirit to those who ask him!'
These five principles should help us to make sense of Jesus' parables, but we also need to see that the parables aren't simply codes to be cracked. They are stories that require a response. It is not enough simply to recognise the truths Jesus was teaching or the claims he was making when he crafted these little gems of storytelling. Jesus observes that his parables polarise. Once people realise what he is teaching, they either draw closer to him or move further away. Parables both compel and repel. As Jesus says in Mark 4:10-12, some will hear but not understand; see, but not perceive. This is not a problem of cognitive ability, however, but of volitional awareness. Throughout the Bible, true understanding always requires a proper response. Even his enemies could have explained what Jesus was claiming; they just weren't prepared to accept it, so they plotted his death (Mark 12:12). The parables of Jesus require a response, and for some people that response is rejection. Others, however, will enter the kingdom, producing stunning amounts of fruit (Mark 4:8, 20). That alone makes sowing the seed of God's word widely well worth the effort. 
Further reading: 
Craig L. Blomberg, Interpreting the Parables, 2nd ed. (Nottingham: IVP, 2012). 
Michelle Lee-Barnewall, Surprised by the Parables: Growing in Grace through the Stories of Jesus (Bellingham, WA: Lexham Press, 2020). 
Klyne R. Snodgrass, Stories with Intent: A Comprehensive Guide to the Parables of Jesus, 2nd ed. (Grand Rapids: Eerdmans, 2018).