Our accommodation
Single study bedrooms and family flats exclusively for scholars using the library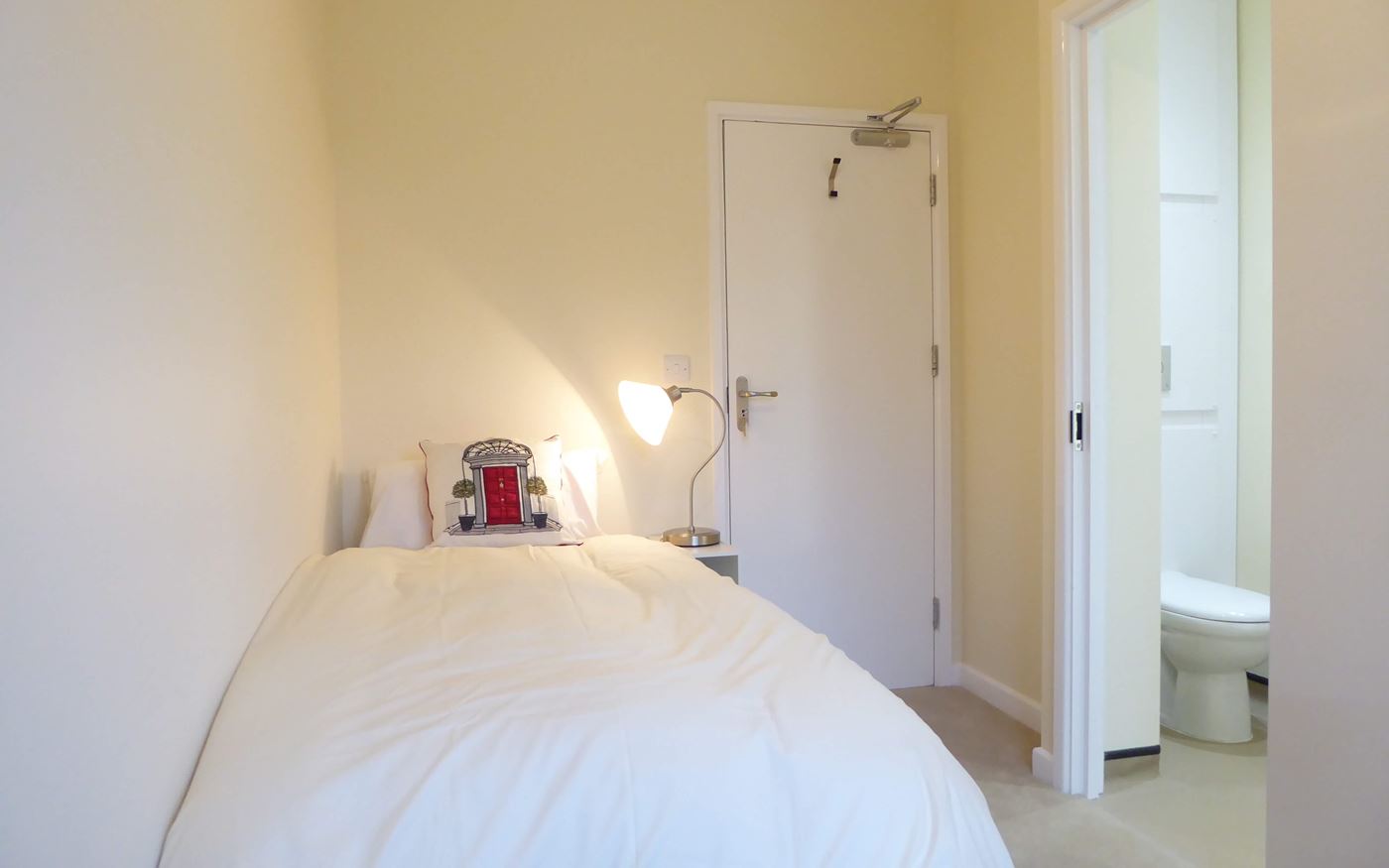 We have accommodation available for scholars studying in the Tyndale House library. 
Our single study bedrooms, suitable for shorter visits to Tyndale House, are ensuite and include access to a shared common room, kitchen and small dining room.*
We also have a limited number of flats for the use of scholars and their spouses and children. If you would like to know more about our accommodation, please fill out an application form below. 
COVID-19 update from Tyndale House
The Tyndale House library is currently open to readers with an existing booking. View the latest guidance for using the Tyndale House library here >
*We are pleased to announce that as of Monday 17th May 2021, our Ensuite Single Accommodation will again be available to book for short-term visits to our Library. Due to the current social distancing restrictions in the UK, we are unable to offer shared kitchen facilities and have instead installed each room with a kettle, microwave, small fridge and 'hospitality pack'. For any questions, please contact bookings@tyndalehouse.com. Please note that our single study bedrooms are not suitable for quarantine. 
We recommend that you familiarise yourself with our Bookings Conditions and Policy before making a booking.
Please check our Bookings Policy before making an application >