Our accommodation
Single study bedrooms and family flats exclusively for scholars using the library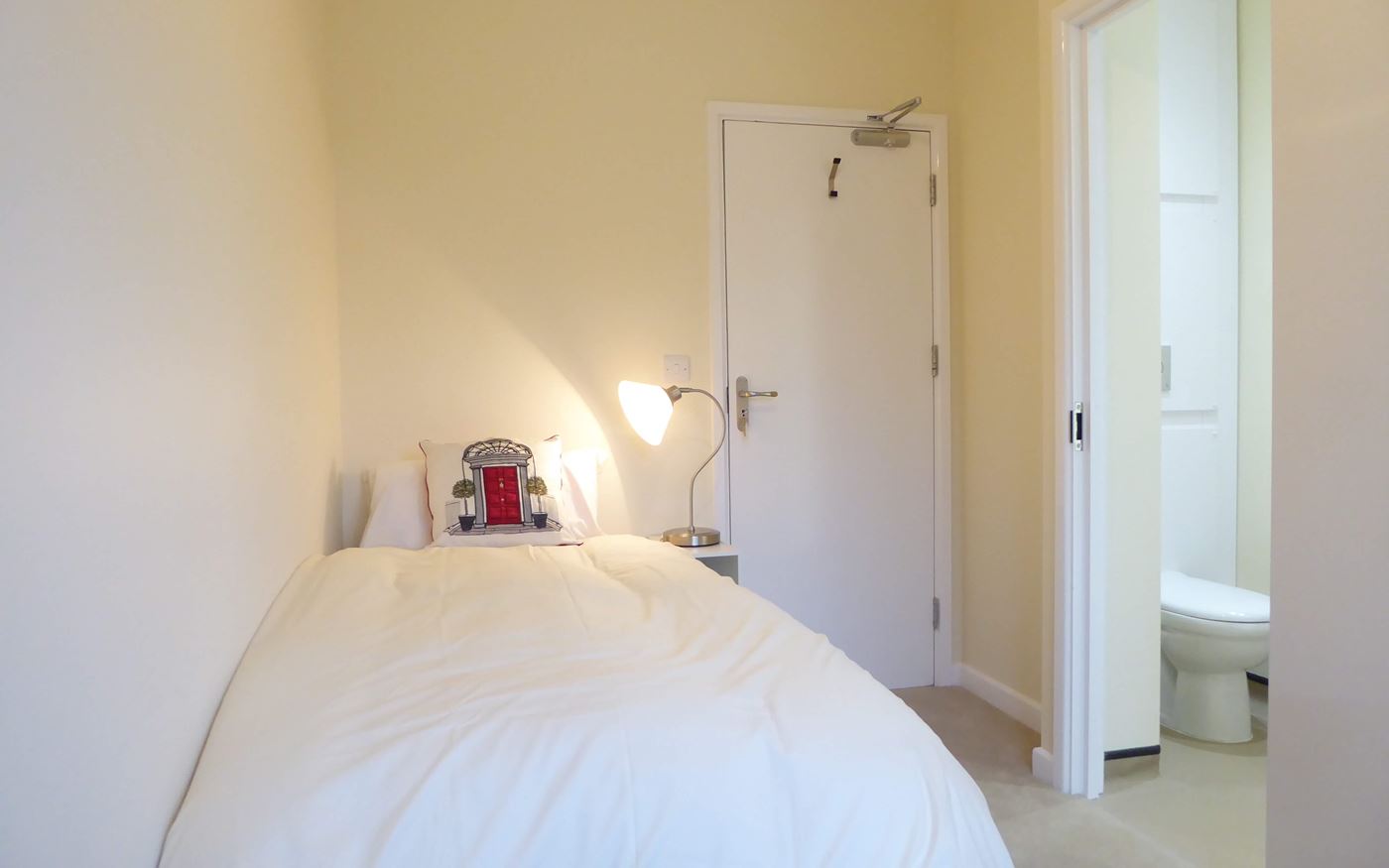 We have accommodation available for scholars studying in the Tyndale House library. 
Our single study bedrooms, suitable for shorter visits to Tyndale House, are ensuite and include access to a shared common room, kitchen and small dining room.
We also have a limited number of flats for the use of scholars and their spouses and children. If you would like to know more about our accommodation, please fill out an application form below. 
Please note: Our bookings run Monday - Sunday without a mid-week discount. All arrivers are asked to arrive within our office opening hours (Monday - Friday, 9am - 5pm) to secure that a member of staff is available to welcome you.