Our accommodation
Single study bedrooms and family flats exclusively for scholars using the library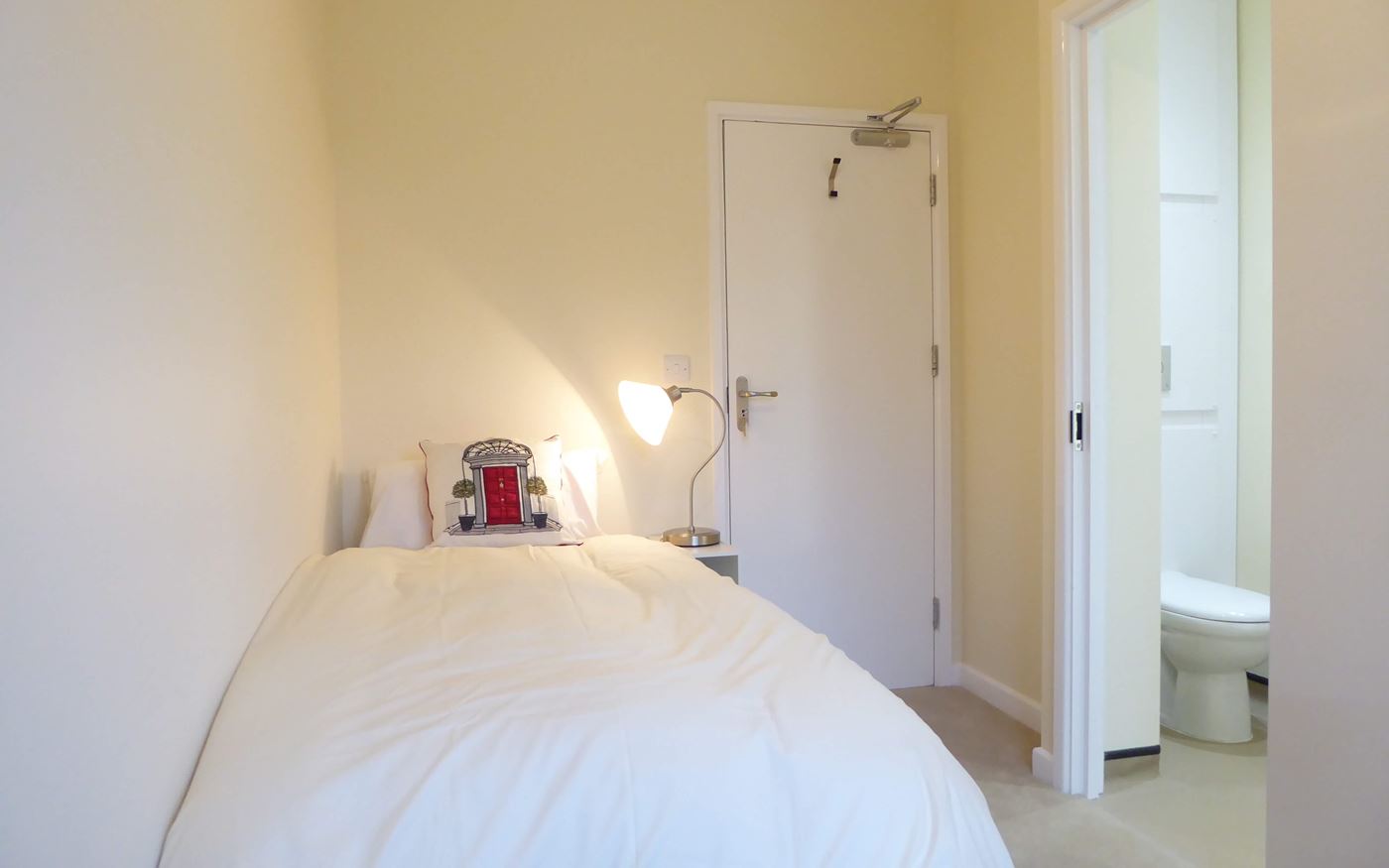 Tyndale House offers accommodation for scholars studying in the Tyndale House library. A library booking is mandatory for all accommodation bookings and will cover the same booking period as the accommodation booking.
Staying on site at Tyndale House allows scholars to prioritise their research whilst they and their family participate in a vibrant community. They can enjoy access to the Tyndale House Garden, a small, shared children's play area, and participation in community events throughout the year.
Accommodation bookings run on a weekly basis, Monday – Sunday, and there are no reductions for part-week stays. If it is your first visit to Tyndale House, you must arrive within office hours, Monday – Friday between 9am – 5pm.
All accommodation bookings must be requested through the booking form and are subject to approval and availability.
Types of accommodation
Our single study bedrooms, suitable for shorter visits to Tyndale House, are ensuite and include access to a shared common room, kitchen, and small dining room.
Tyndale House also has a limited number of flats and houses, which are preferentially allocated to scholars visiting with a spouse and/or children.