Rediscovery of Hipparchus' lost star catalogue presented at the Collège de France
Codex Climaci Rescriptus
26th April 2023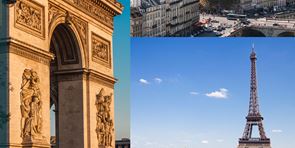 In April, Peter Williams, Principal of Tyndale House, was invited to participate in a lecture at the Collège de France about the rediscovery of the once-lost star catalogue of Hipparchus, believed by some to be the greatest scientist of the ancient world.
Williams had found some of the remains of this in Codex Climaci Rescriptus, which Tyndale House has been researching for the Museum of the Bible. He collaborated with Victor Gysembergh and Emanuel Zingg from Paris and they published their findings in the Journal for the History of Astronomy. An explanation of what they discovered is in Nature Magazine.
Ancient astronomy isn't usually our focus at Tyndale House, however as we research the Bible, we do expect that from time to time we will also make discoveries in other areas, showing that evangelical research can contribute to society and the Church in many ways.