Tyndale House Announces Launch of KLICE as Independent Charity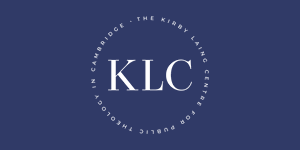 Tyndale House is delighted to announce that the Kirby Laing Institute for Christian Ethics (KLICE) is taking the exciting step of becoming an independent charity. The new organisation will be taking forward its mission — to do and equip the best research into Christian ethics — under a new name: the Kirby Laing Centre for Public Theology in Cambridge (KLC). KLC will remain in Cambridge, close to Tyndale House at the Margaret Beaufort Institute.
"For the past 13 years KLICE has made a hugely valuable contribution to the discussion of ethics in the public square, under the leadership of Dr Jonathan Chaplin and then Dr Craig Bartholomew," says Tyndale House chairman Keith Bintley. "It has been an immense privilege for Tyndale House to support this work, and we wish the team every success for this exciting new stage of development. Tyndale House would also like to thank the Kirby Laing Foundation for its generosity towards KLICE over the years, as well as the many other donors who have contributed to this vital work."
KLC chairman David McIlroy says: "We are enormously grateful to the trustees of the Kirby Laing Foundation for supporting the creation of this new charity and we look forward to partnering with them in the future. The ethical challenges of our day are substantial, and KLC is committed to bringing its deep Evangelical convictions to bear on the pressing questions we face."
KLICE was founded in 2006, when what was formerly the Whitfield Institute changed its name and moved from Oxford to Tyndale House. It remained there when Tyndale House gained independence from UCCF in 2015. KLICE's aim has been to contribute an authentic Christian perspective on biblical, theological and public ethics in the United Kingdom and beyond. At its heart has been an intellectual community known as the KLICE Research Institute, which is made up of scholars from different disciplines, who meet regularly to enhance one another's research and collaborate on joint projects. The KLC looks forward to working with this talented group in the months and years to come.
To keep in touch with KLC, subscribe to their e-newsletter, Sibylline Leaves >