Tyndale House at the Tyndale Fellowship Conference 2023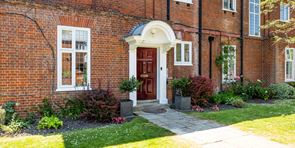 In early July, members of The Tyndale House research team will be attending the Tyndale Fellowship Conference 2023.
The Tyndale Fellowship became an independent charity in November 2022. Remaining closely linked with Tyndale House, the Fellowship continues to facilitate the annual conference for its study groups. This meeting enables biblical, theological, and philosophical researchers from across the globe to engage with each other in the best of evangelical scholarship. In 2023, the study groups are meeting 5 – 7 July at High Leigh Conference Centre, Hertfordshire. A number of Tyndale House readers and staff are attending the conference. Below are listed the members of the Tyndale House research team who will be presenting.